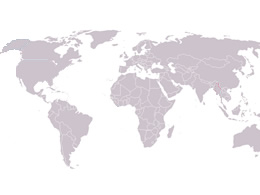 We are pleased to announce the publication of 2020 call for proposals for Inria Associate Teams program.
The full documentation of the 2020 call for proposals is available on the website: https://www.inria.fr/en/research/international-mobility/associate-teams/call-for-projects
The Inria researcher coordinating the project on the French side have to submit the online application form on the specific web site: https://drisi.inria.fr/eaEquipeAssociee/new
General timetable:
October 9th, 2019: Deadline for submission of joint proposals
October–December, 2019: Selection of projects
January 31th, 2020: Notification of grants and publication of results
Associate teams with Africa are members of the LIRIMA (www.lirima.inria.fr) and the application must be submitted in parallel to the partner institution in Africa.
Please inform the directors of LIRIMA (Amel Ben Abda and Eric Badouel) of your intention to submit a proposal. They will send you a guide for the preparation of the proposal and a covering letter to be attached to the copy of your application file which will be sent to the partner institution in Africa.
In addition, a copy of your file must also be sent to the directors of LIRIMA before being submitted on Inria website, Send it soon enough to benefit from possible feedbacks and comments.