Mobile Read Write Access and 
Intermittent to Semantic Web

Team leader : Moussa Lo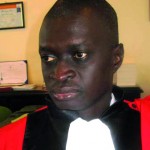 Affiliation : LANI, UGB Saint-Louis, Senegal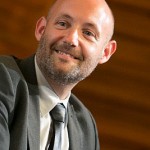 Contact : moussa.lo@ugb.edu.sn
Co-Team leader Inria : Fabien Gandon
Affiliation : Inria Sophia Antipolis-Méditerranée
Contact : fabien.gandon@inria.fr
Inria associate-team :  WIMMICS (Inria Sophia Antipolis-Méditerranée)
Objectives
This team entered in the LIRIMA in January 2016. The project consolidates the existing collaborations between these two Laboratories.
Knowledge sharing solutions must take into account local realities, especially regarding access to ICTs. For instance, Internet access is not always guaranteed in Senegal but one notes, however, the proliferation of mobile phones. So, it seems interesting to study how to develop and use mobile services to enhance access to social semantic web applications in general and to knowledge sharing platform in particular. Mobile access to the Web of data is already tackled in several initiatives but there remains a need to design and make available highly usable approaches to allow anyone from his mobile to access or contribute to this data even with very limited Web access.
MoReWAIS proposes to explore the specificities (advantages and constraints) of mobile knowledge sharing. The mobile application targeted in MoReWAIS must allow communities and their users to enrich and access more easily the knowledge base using the user's context with its richness (e.g. location, other users close-by) and addressing its limitations (e.g. intermittent access, limited resources).
We will design and develop algorithms, methods and tools for mobile devices allowing users to:
(1) co-construct locally and on the road the Semantic Web of Data RDF triple stores representing the sociocultural shared knowledge.

(2) Access and visualize in context relevant data from the knowledge platform. This requires a complete rethinking of RDF storage and SPARQL querying in a mobile and unreliable network environment. This will also require dedicated interaction design to ease and encourage access and contribution.