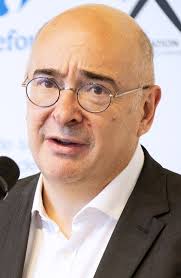 We are pleased to announce you that the conference on the theme « Deep Generative Models : high-dimensional sampling revisited"» given by Eric Moulines on Wednesday, January 15, 2020 is now available. View the vidéo
This conference was recorded at the Université Mohammed VI Polytechnique (UM6P) in Morocco and we would like to thank the colleagues from the UM6P for their help.
The speaker did not send his presentation only visible in the video.